Last Supper Wheels
Find the perfect wheel for your skate needs with options in various shapes, sizes, durometers and formulas.
Reinventing the Roller-Skate Wheel
Skateboard inspired wheels created with Roller-Skate dimensions in mind.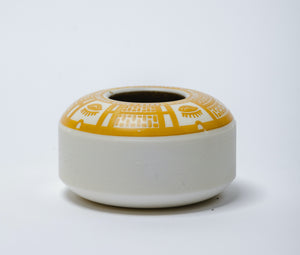 Hello Technicality
RIDE SMALL!
Last Supper is the first Roller-Skate wheel designed with Roller-Skate specific dimensions and a small diameter, 52MM & 54MM. A small diamater is typically easier to control allowing for an increase in agility and since they are lower to the ground, smaller wheels are ideal for technical & street skating!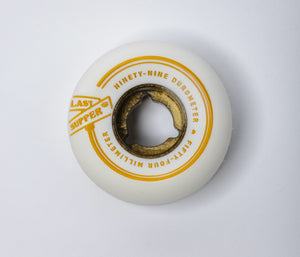 Goodbye Lock-Ins
Symmetrical Shapes
Lock-Ins are the traditional shape made for roller-skates but they prevent the rider from being able to turn their wheels inside out, increasing the likeliness of coning and decreasing the life of the wheel. Our wheels are designed with the same shape on each side allowing the rider to flip their wheels & increase the wheel's life. Remember to also rotate your wheels in an X for extra longevity!